Medicated Mouthwash
Long Spin®

is made in Japan, medicated mouthwash, is quasi-drug in Japan.
Active ingredient CPC to prevent bad breath and the naturally sweet taste is coming from Xylitol, Long Spin® Mouthwash is a mouthwash with gentle care for your teeth.
Single use, is a good for your patients before treatment.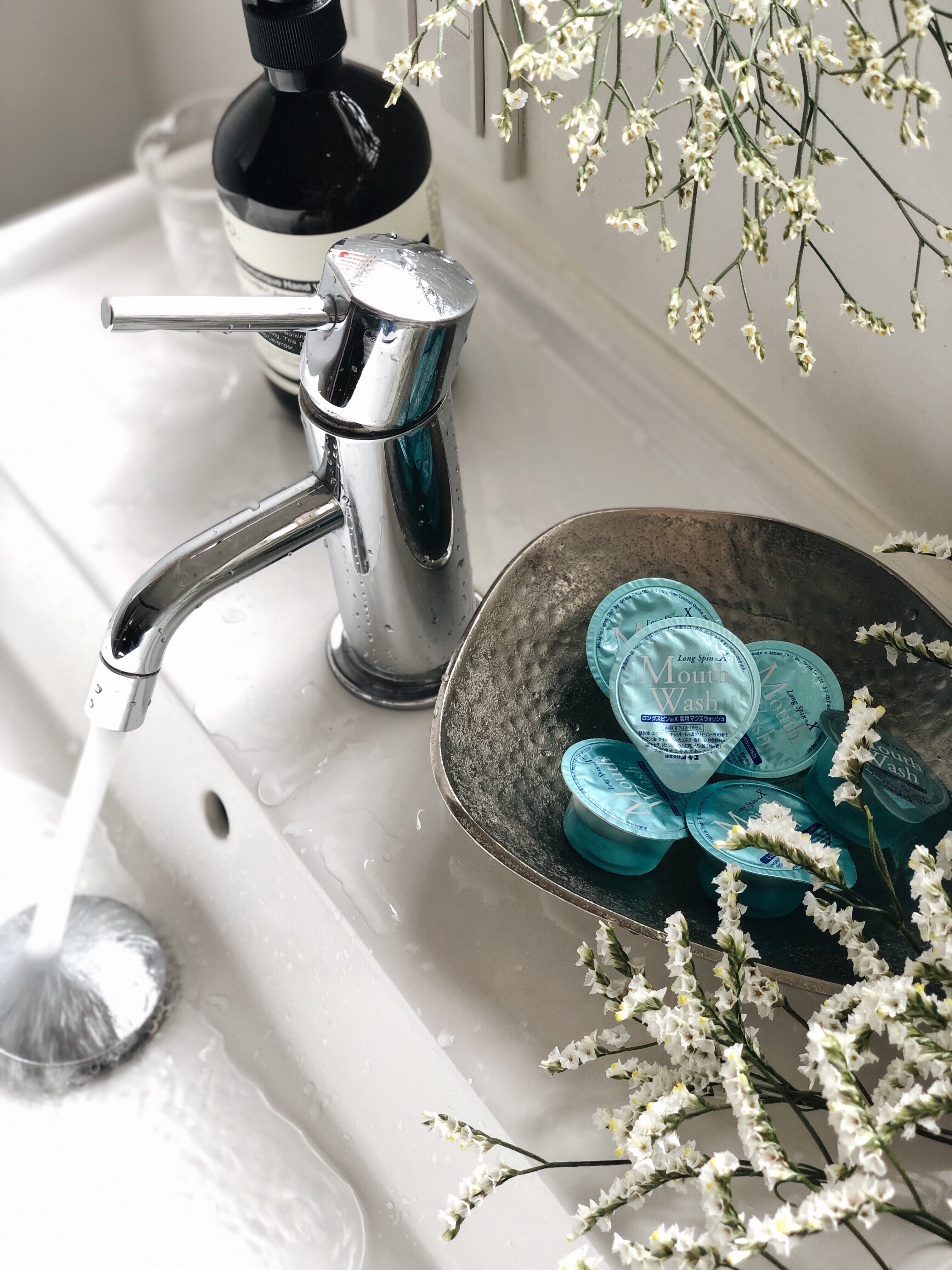 Features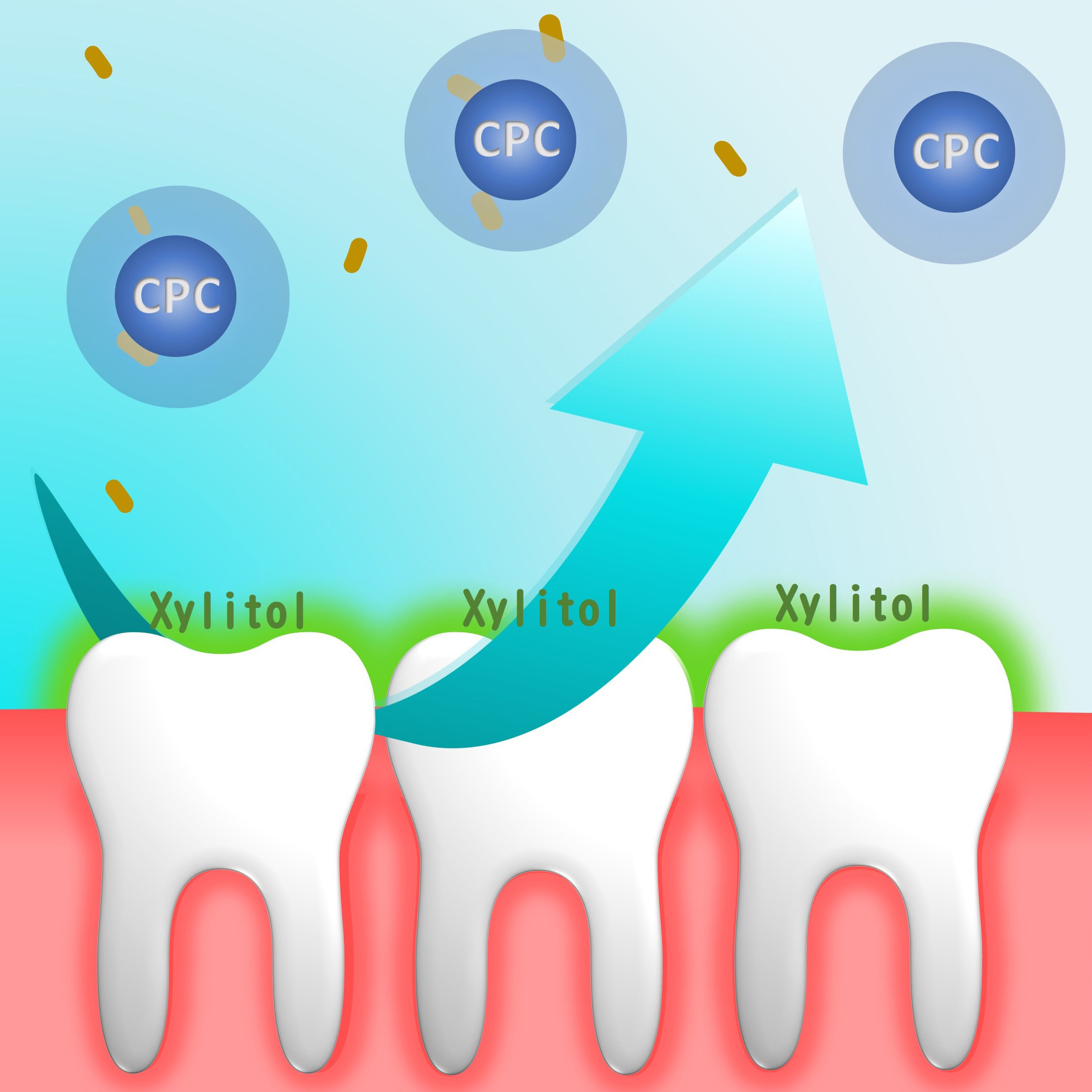 Preventing Bad Breath by Active Ingredient CPC
Medicated mouthwash Long Spin® is blended with Cetylpyridinium Chloride (CPC) which is effective in preventing bad breath by cleaning your mouth. The natural sweetener Xylitol is blended which works to prohibit the cavity-causing bacterial growth and is gentle to your teeth. It can be used to clean and refresh your mouth.

Long Spin® Seriese is Quasi-drug.
Effects & Benefits
・Cleaning of your mouth
・Refresh your mouth
・Preventing bad breath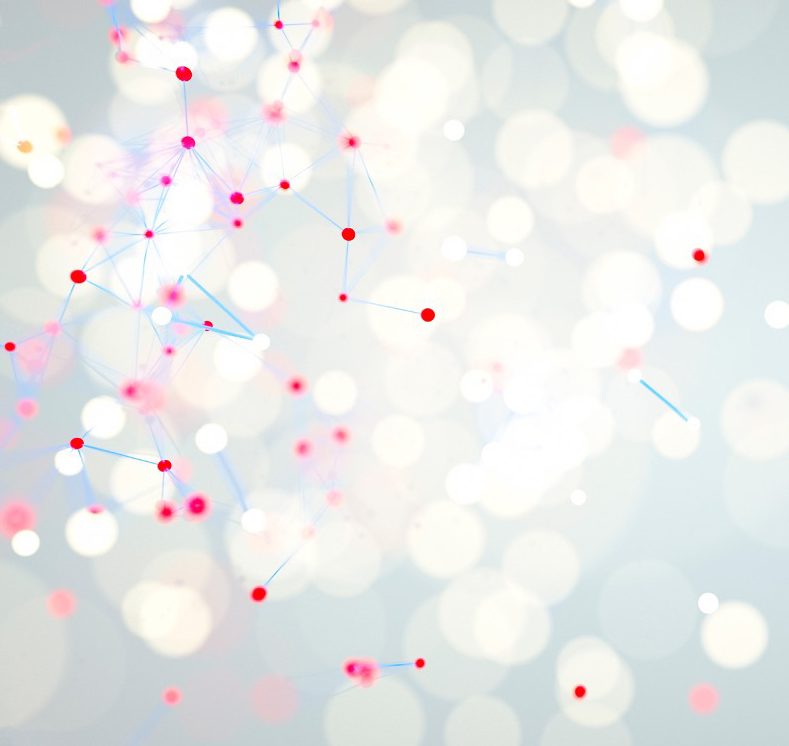 What is CPC?
Cetylpyridinium Chloride (CPC) is a compound represented by the molecular formula C21H38NCl, which is the constituent mostly used in mouthwash, troche, and tissue for the purpose of sterilization. It is expected to have bactericidal effects preventing bad breath to fungi (mold etc.), especially staphylococcus, the main cause of bad breath.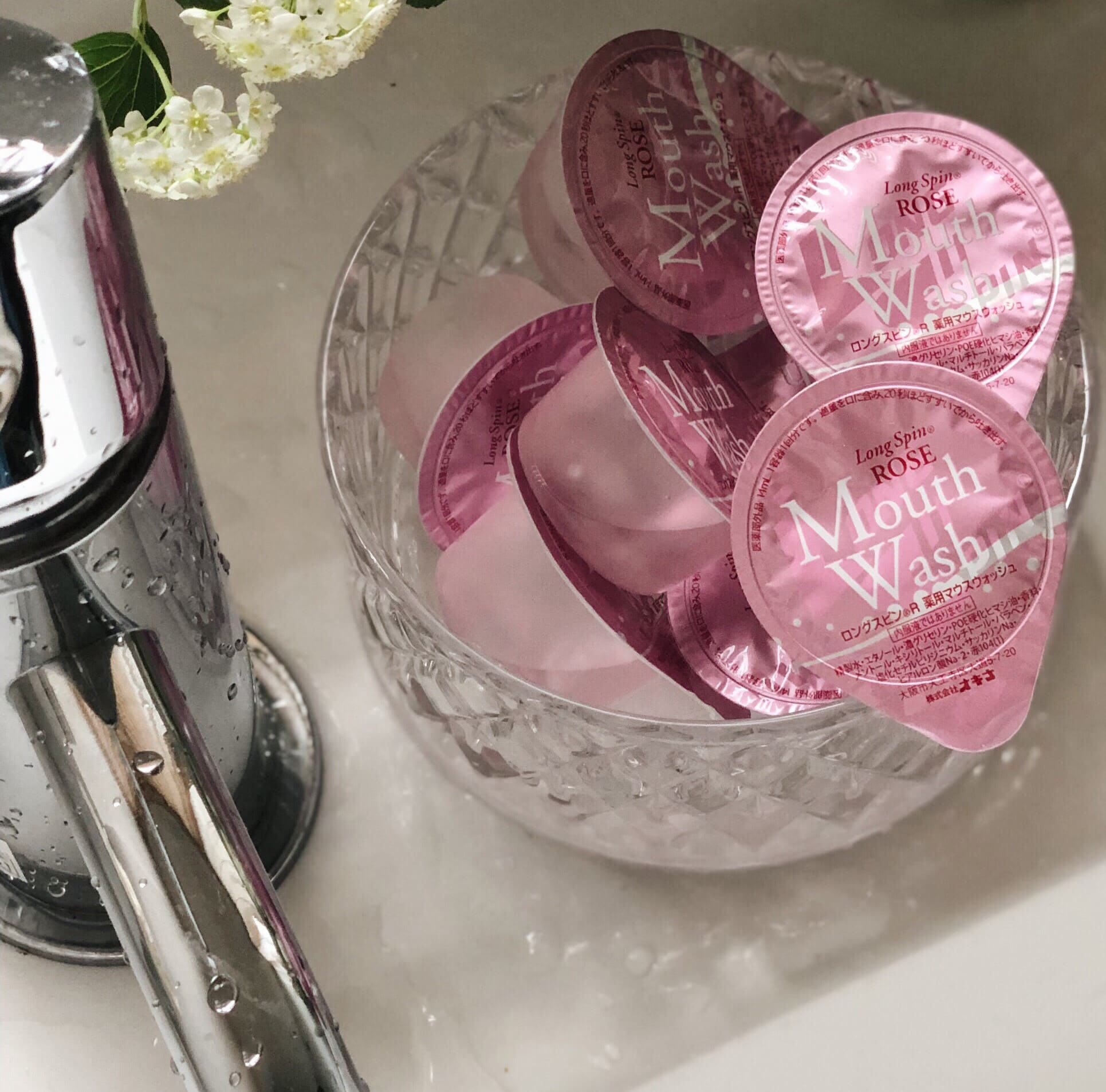 Hygienic and Easy to Carry Container
Portion type is a hygienic single-use, there is no need to worry about foreign matter getting mixed in, and it can be used safely even in an environment where many people use it, such as a washroom.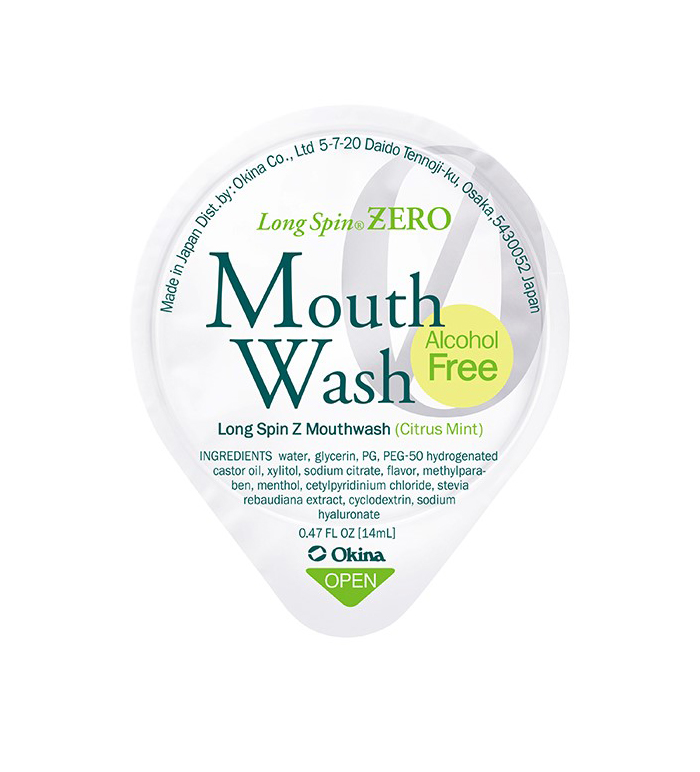 Alcohol-Free, Mild Taste
Non-alcoholic mouthwash with less stimulus is welcome for children and elderly people to use.
Features are the mild taste and refreshing scent of citrus mint.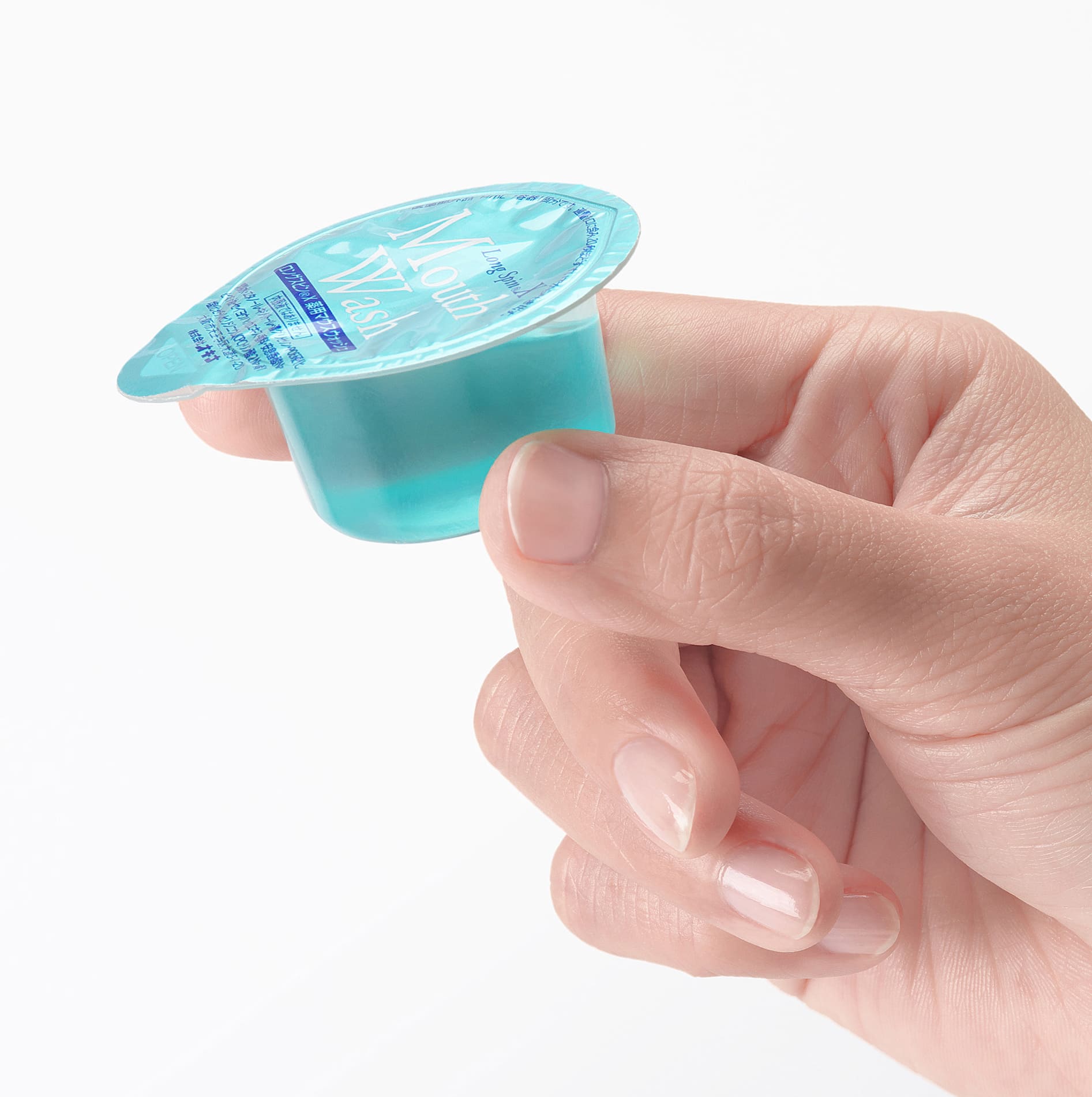 Easy-to-hold Shape that Fits in Your Hand
Portion type has been designed as easy to open the cap without getting your hands wet.
50mL mini bottle can be used 3 to 5 times. It is useful for layout at your restroom and convenient size to carry.