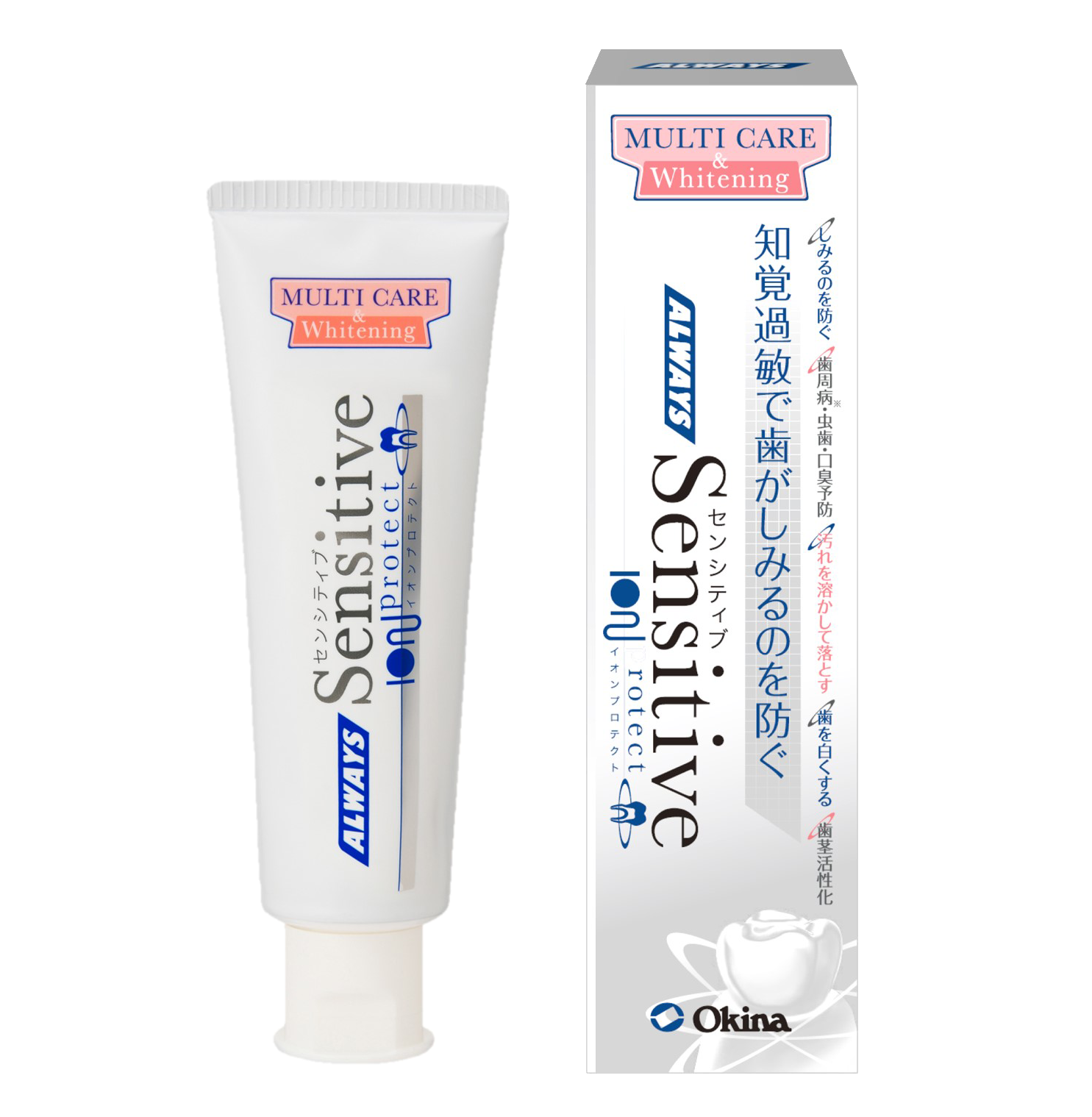 ALWAYS
Sensitive
MULTICARE&WHITENING
Medicated Toothpaste
Sensitivity Care
Low Foaming, Mild
Whitenning
Quasi-drug
110g
12 x 6

Features
Multicare Toothpaste for Sensitive Teeth
ALWAYS Sensitive is Multicare toothpaste for sensitivity, gingivitis and whitening even though it is a mild toothpaste that is required by people whith hypersensitivity to teeth with hot or cold water.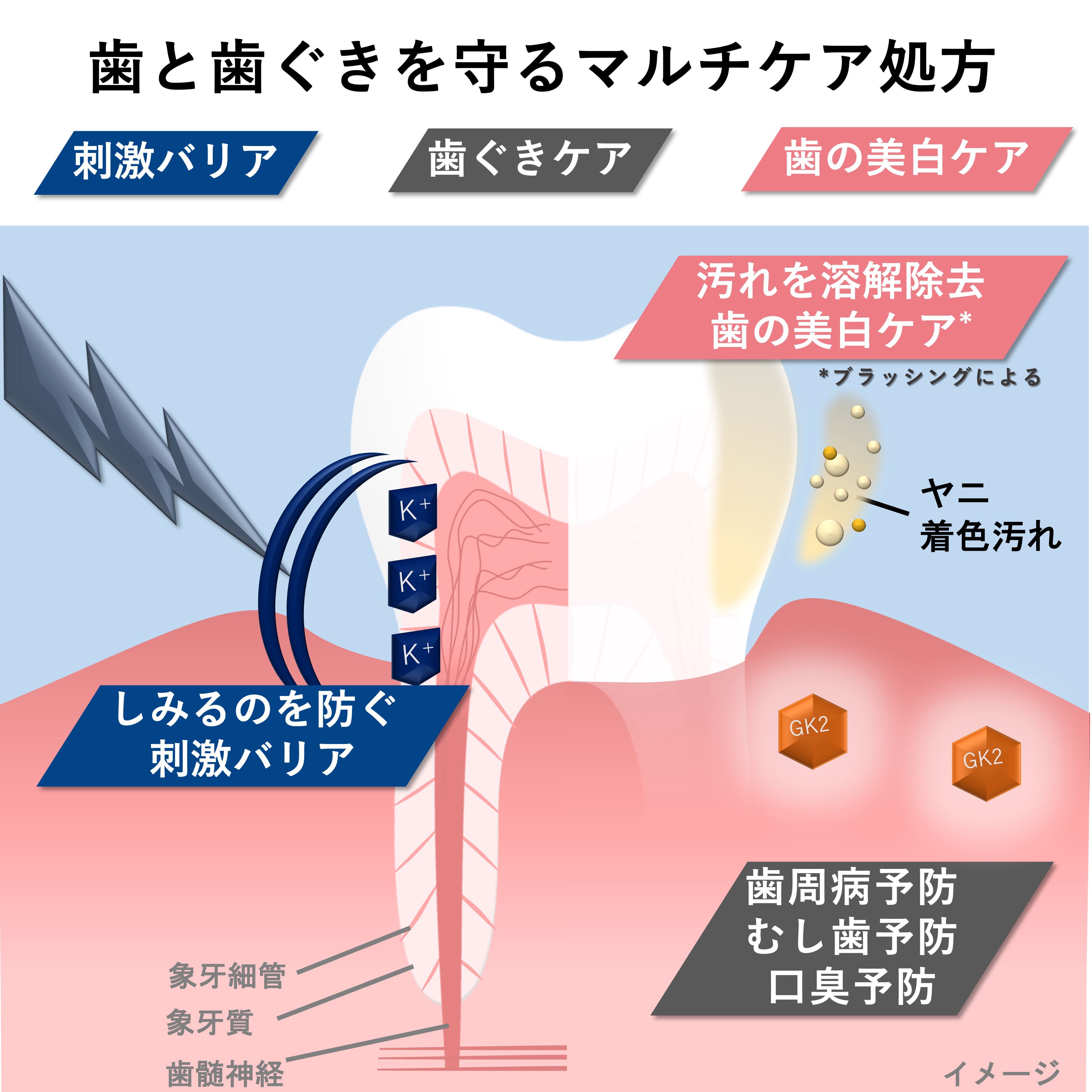 Ion Protect
Potassium ion of potassium nitrate blocks the transmission of stimuli. Ion protect prescription that prevents teeth from smearing.


Dissolves & Removes Stains on Teeth
Tooth whitening care ingredient "Polyethylene Glycol 400" dissolves and removes stains such as Tabaco tar. *by brushing


Calm Gum Inflammation
The anti-inflammatory effect of β-glycyrrhetinic acid suppresses the inflammation of the gums and prevents the cause of bad breath. Continues use leads to the healthy gums.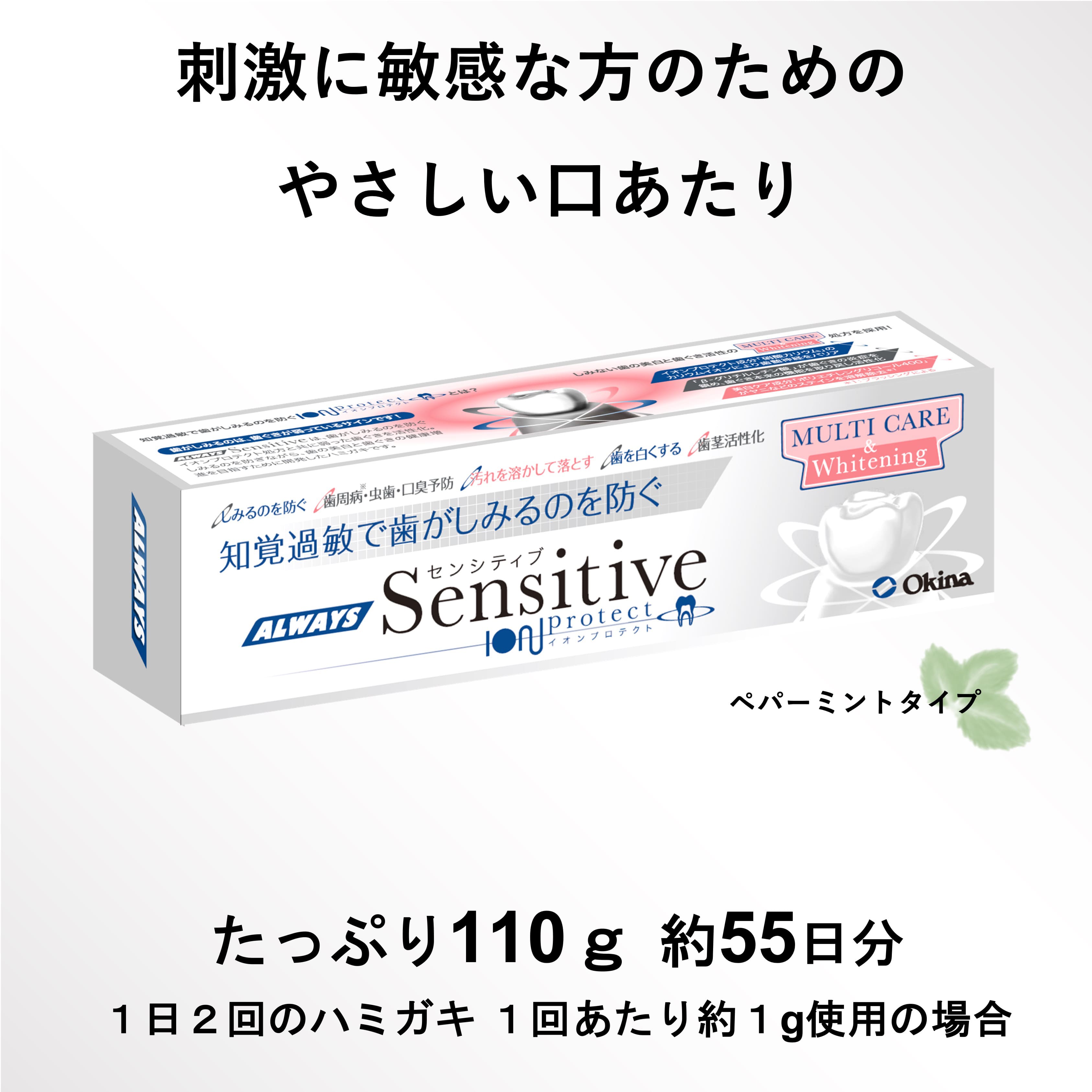 Gentle Mouthfeel
A toothpaste for people whith hypersensitivity, so it's a non-stainin, gentle mouthfeel paste.
The scent of peppermint is refreshing.
Whith a generous amount of 150g, use it every day for good care.